Pics from Cleveland Pre-Game 3
Here are some exclusive pics taken from near Quicken Loans Arena in Cleveland (photos courtesy of Danielle from Cleveland, OH)
Front entrance to "The Q" or Quicken Loans Arena in Cleveland, Ohio.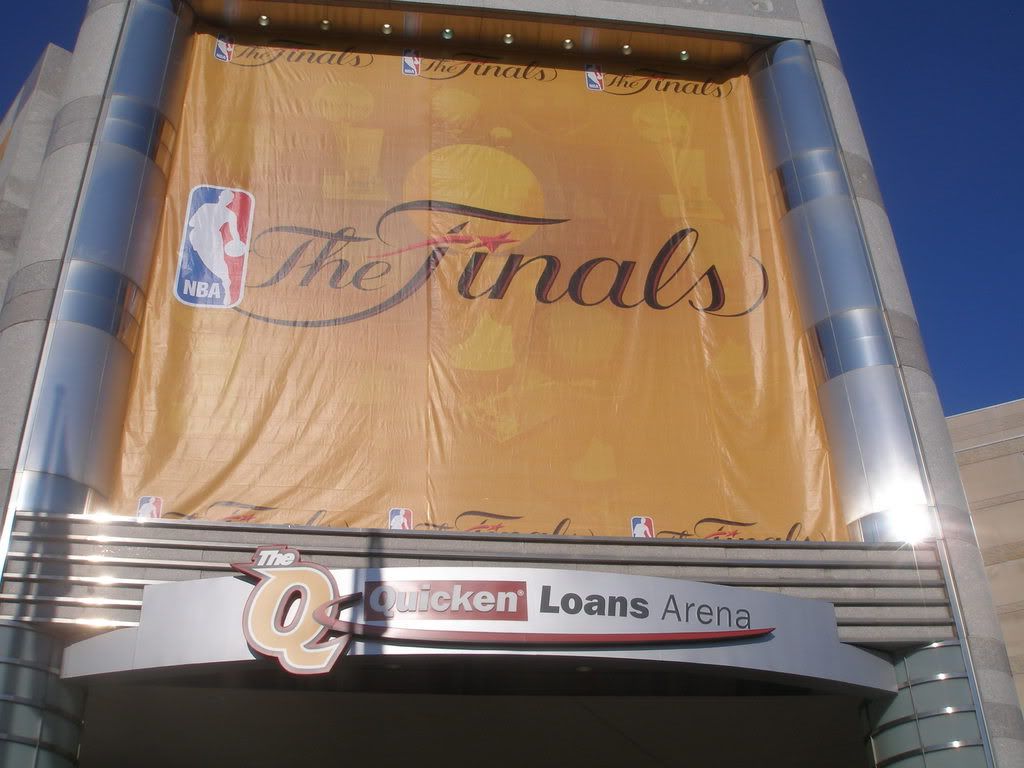 Cavs dancers entertain fans outside "The Q" prior to Game 3 of the NBA Finals.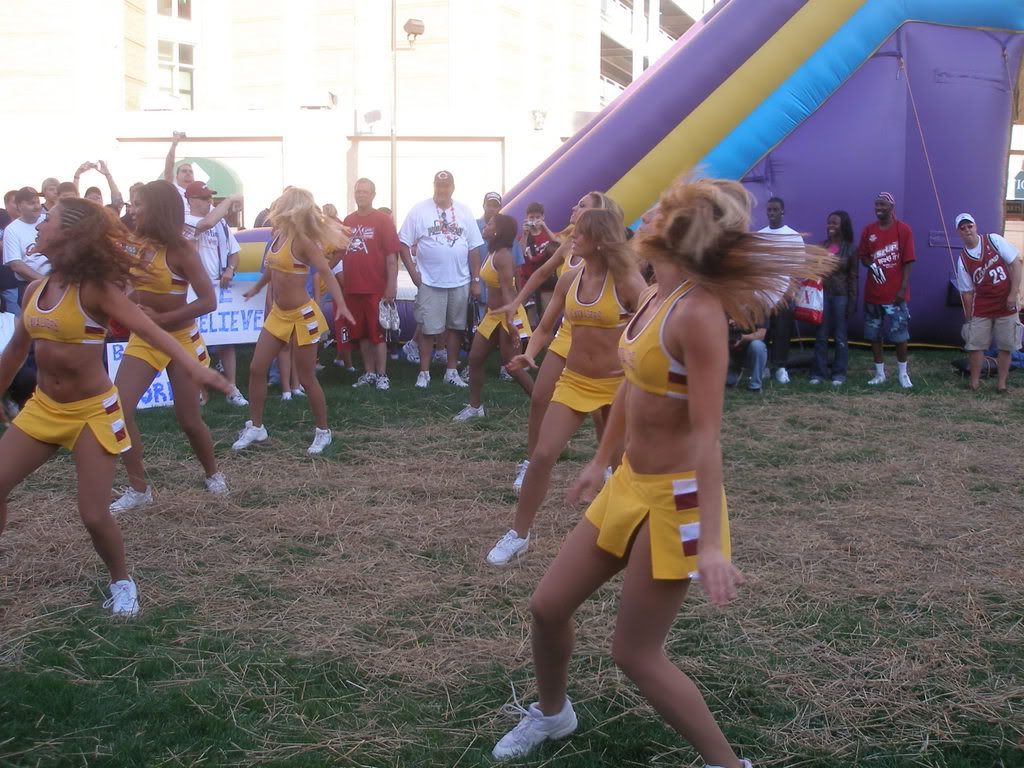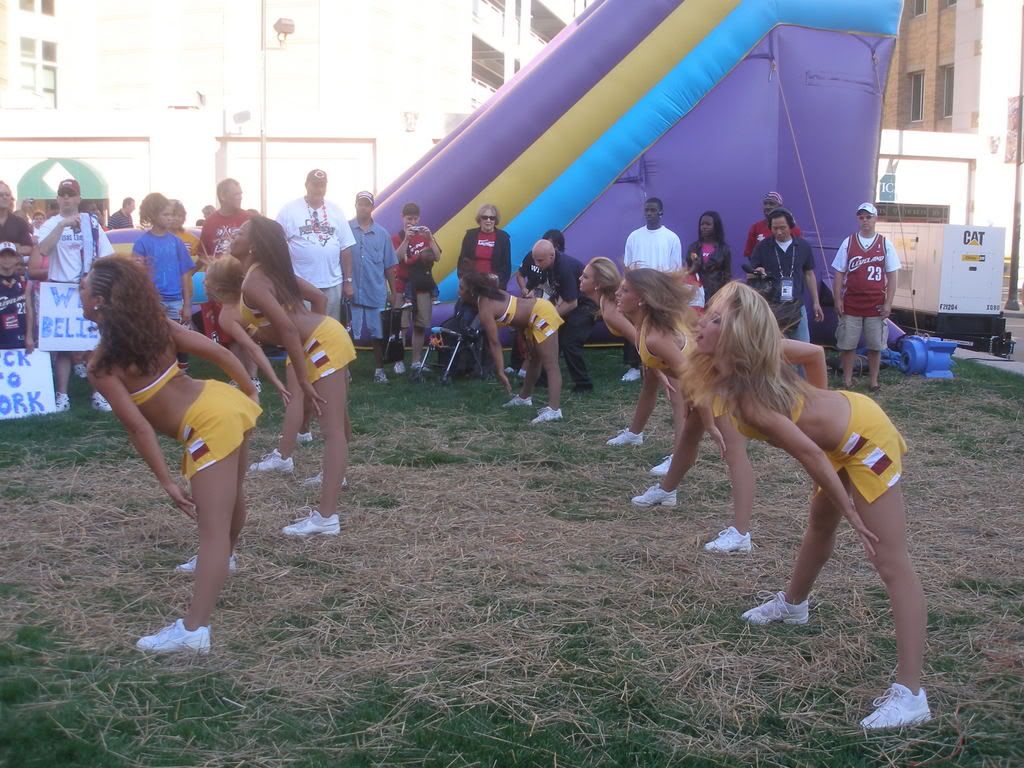 A large poster on the Quicken Loans Area. Features Ilgauskas, Gooden and Pavlovic.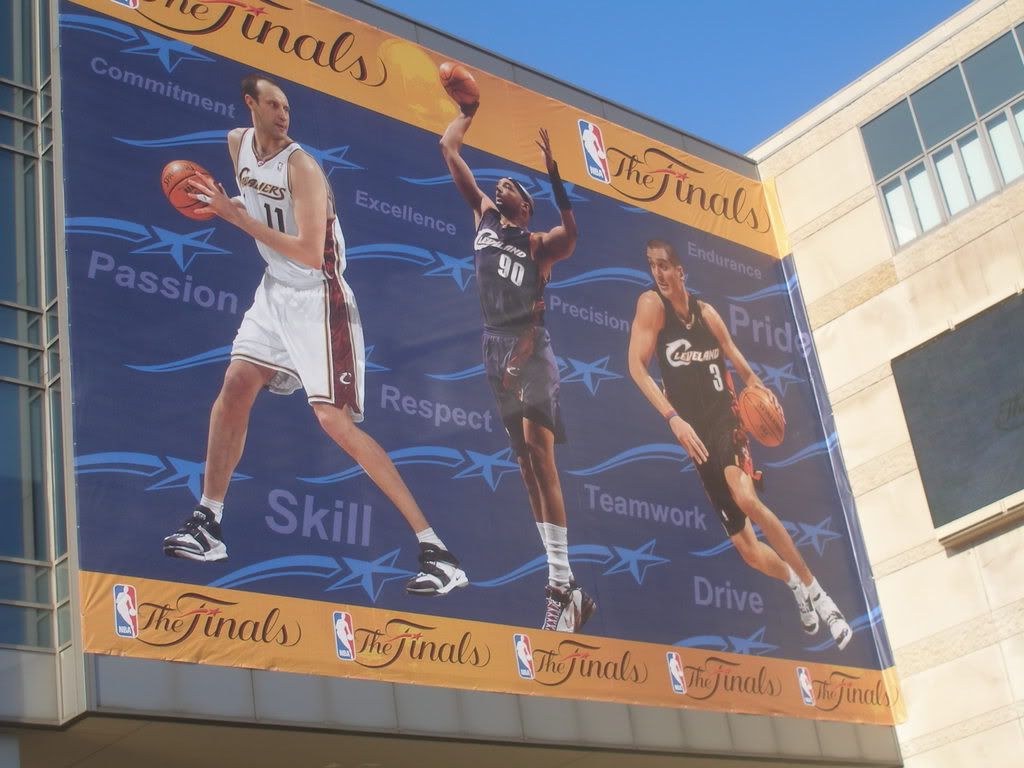 A shot of the larger than life NBA Championship Trophy outside of the arena.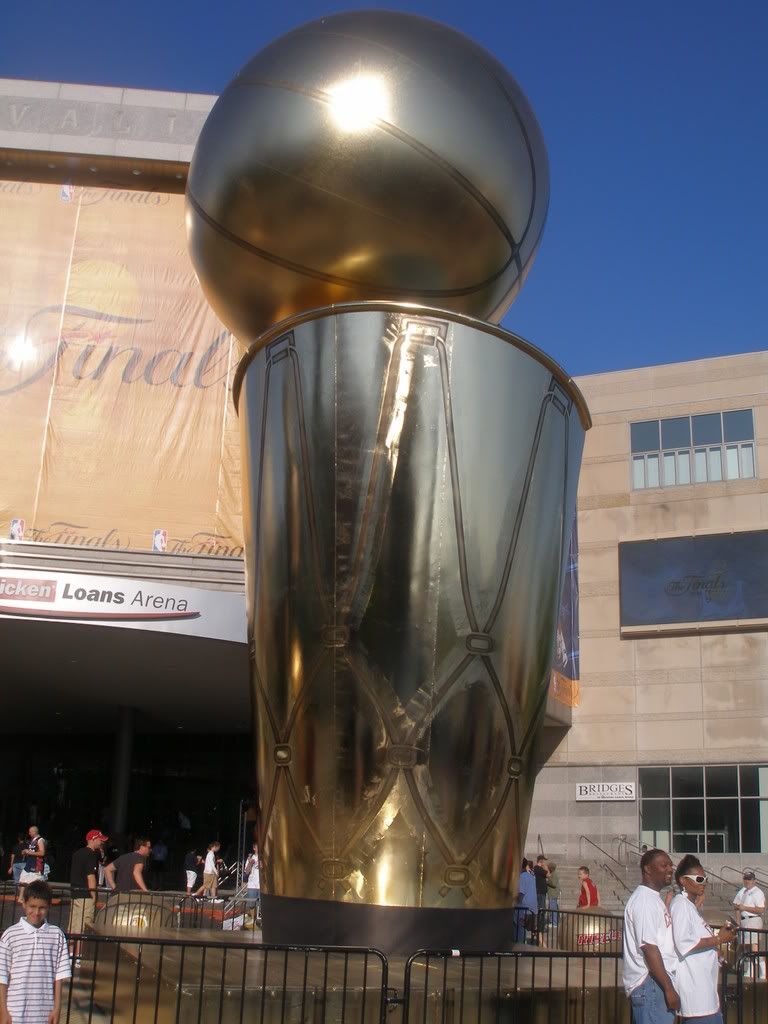 Thanks again to Danielle for providing these great photos of the Cleveland Cavs' arena setup for NBA Finals!
Labels: Basketball Images, Cleveland Cavaliers, NBA Finals, NBA Playoffs
Subscribe to Love & Basketball Blog
Get Email Updates from this Blog:
Share and Bookmark

Stumble It!

Post to Del.icio.us

Digg this post!

e-mail a friend